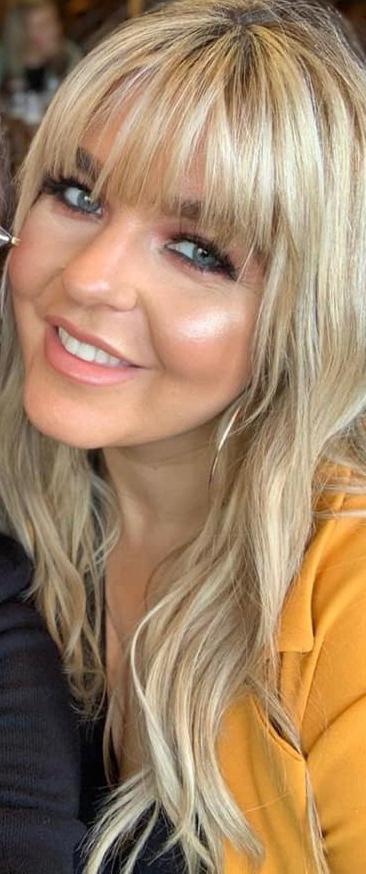 Luxury Makeup Artist and Hairstylist in Edinburgh
My name is Selena Jack. I am a professional freelance makeup artist and hairstylist in Edinburgh and across locations such as Northumberland, Hawick, Melrose and the Scottish Borders. I have a passion for what I do and am extremely lucky to say that I love my job. I pride myself on making sure my clients look and feel wonderful.
I am fortunate to have had first class training at the School of Makeup in Manchester, working with some of the top names in the industry.
Since leaving school, I have worked extremely hard to maximise the opportunities that have come my way. Most recently I was the Makeup Deisgner for 2 new BBC Pilots, Who Runs the World and Dregs. I was also honoured to be involved in the BTSports Hope United looking after Jordan Henderson, Andy Robertson, Trent Alexander-Arnold and Lucy Bronze for their interviews. I was the Makeup Artist for BT Sports' WrestleMania Promotion with Drew McIntyre.
I spent 6 months working on Hollyoaks as assistant makeup artist. One of my biggest achievements was having my work published in British VOGUE. I had the pleasure of looking after Fernando Torres on his Amazon documentary about his Career at Liverpool FC and I was Chief Makeup Artist for PUMA SS18 with Manchester City and Chevrolet TV Commercial with Manchester United. I've had my work in OK, REVEAL, Daily Mail and BBC3 online.
Other brands I have been lucky to work with are Missguided, Santander, Teen Vogue, Warner Bros, Parkinson's UK, Jaguar Land Rover, Shell, Disney and many more.
If you're seeking a beauty look for your wedding day, a dramatic look for a photoshoot, special effects for a movie or theatrical makeup for the stage, then contact me now, because I'm your girl.
Thanks for visiting.